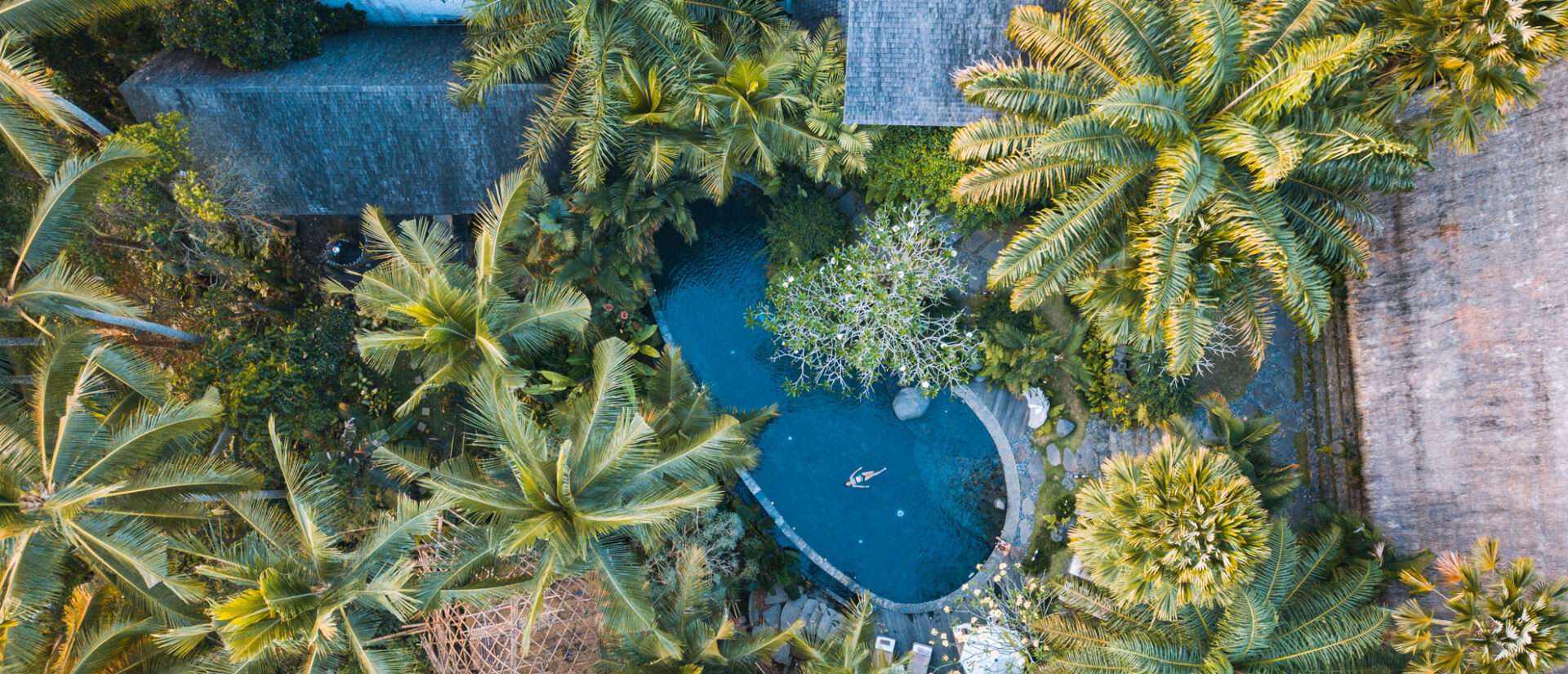 WELCOME TO STONEHOUSE
UBUD BALI
In other words, welcome to your new favourite place. A place where the only things more beautiful than our four highly individualized, designed rooms are the lush jungles, emerald, green rice paddies and the exquisite Balinese architecture that make Bali so unique. Located 2km north of the town of Ubud, with easy access to great dining, yoga, exotic temples and a culture unbeknownst to many. Stonehouse is the perfect combination of relaxed luxury and inspiring adventure for your next vacation.
STAY
Our goal is to be authentic Balinese, rustic chic, with a bit of luxury thrown in. We prefer a private guest concept, where guests will have a unique opportunity to spend time with us, work one-on-one with our amazing staff who exude the Balinese graciousness that travellers around the world have come to know and adore.
OUR STORY
Stonehouse is the brainchild of owner and founder Nyoman Sukanata, a kind Balinese man, designer extraordinaire Walker Zabriskie and his free-spirited, life partner, Wendy Kassel. Together, their dream was to provide a truly intimate experience in their 'soul country'. A stunning place where you can live amongst the most beautiful people and interesting culture in the world.
PRESS
Don't just take our word…read what others are saying about Stonehouse
If 5 star is excellent, then Stone House deserves 10 stars. This place is a charm!!! When you come through the door, it feels like you are entering into a hidden paradise. The villa is beautifully designed – a combination of luxury and nature.

Patty Chan | Toronto, Canada
We didn't use babysitting at home before, but our son was so happy at Stone House this was due to the staffs' talent and love for children. Breakfast at Stone House was great, but even better was lunch and dinner.

Ana B | Bucharest, Romania